Critical Care Education
Next session starts this Fall!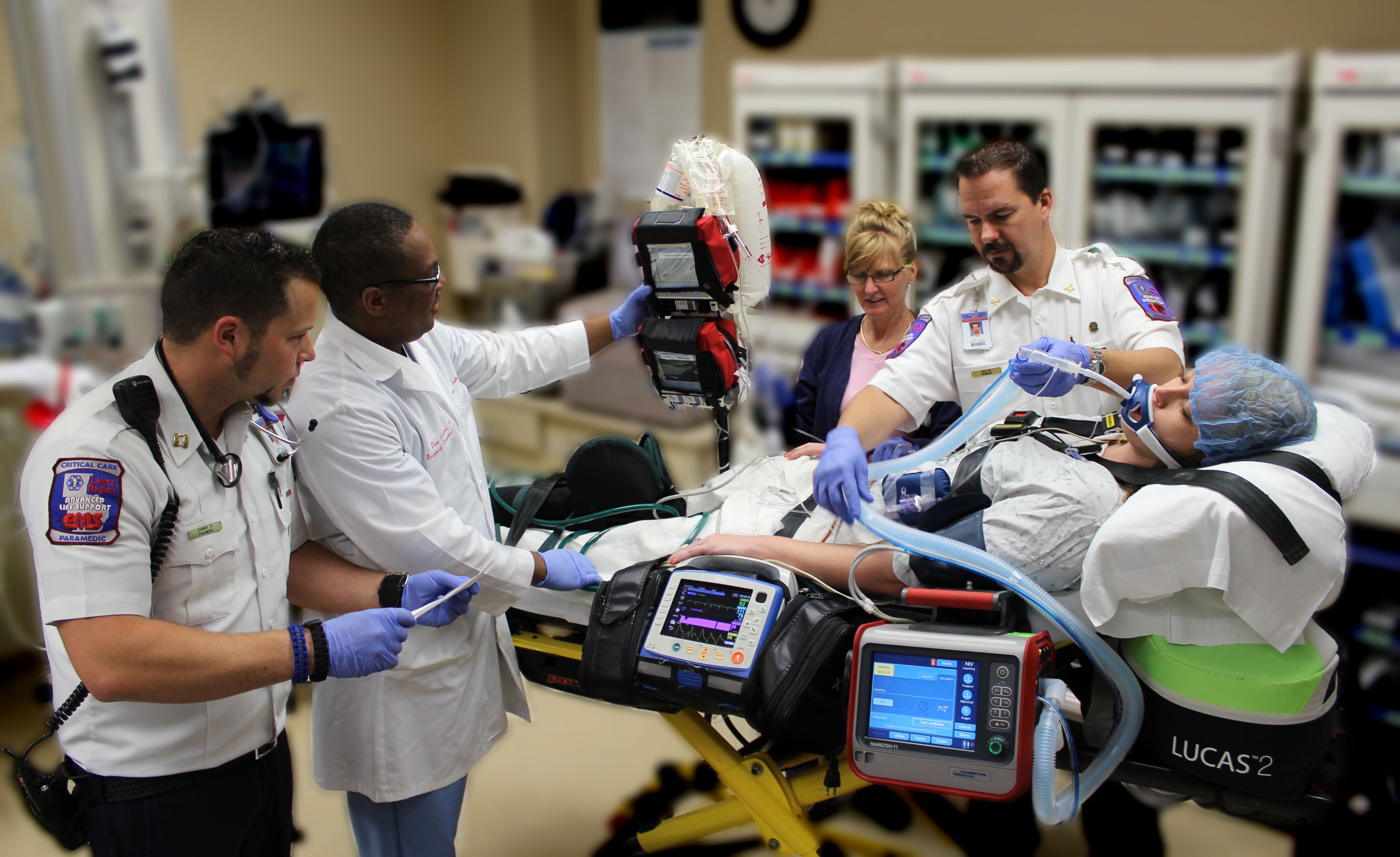 This course is designed to introduce the framework of critical care patient management to paramedics and other health care personnel who need to provide practical and effective care to the fragile patient.
This intensive course is provided by EMS providers with years of critical care experience in both the ground and aeromedical environment as well as expert Physicians and other advanced practice providers. Lecture focuses on developing an understanding of advanced pathophysiology, diagnostics, pharmacodynamics, advanced ventilator management, hemodynamic monitoring, management of an intra-aortic balloon pump, ECMO, tertiary ICU level evidence based practices, and keen awareness of the dynamic nature of advanced patient management.
Students will apply the didactic information during simulation in HCMC's state of the art simulation center. Hands on practical skills will be developed through procedural skill labs. Skills the students will perform are chest tube insertion, central line insertion, arterial line insertion, hemodynamic pressure monitoring, pericardiocentesis, escharotomy, ultrasound, and surgical airway placement.
To register please click here.
For more information please contact Lakes Region EMS at 651-277-4911 and ask to speak to the clinical department, or Hennepin EMS Education at:
Email: ems.ed@hcmed.org
Phone: 612.873.5681
Website: https://www.hennepinhealthcare.org/specialty/emergency-department/emergency-critical-care-education/


Sneak Peek
Respiratory Lectures
Invasive Ventilation - Part 1
Invasive Ventilation - Part 2a
Invasive Ventilation Part 2b
Invasive Ventilation Part 3
Cardiology
Introduction to 12-Lead Interpreatation
Analyzing the 12-Lead (1)
Analyzing the 12-Lead (2)
Bundle Branch Blocks and Sqarbossa
Wolfe Parkinson White Syndrome
Lakes Region EMS
40245 Fletcher Ave
North Branch, Minnesota 55056
651-277-4911 Operations / Billing / Education
651-674-4628 FAX
651-224-8994 Interfacility Transfer