Company News
Community Education Space
Early 2015 Lakes Region, EMS moved to a beautiful new facility. As a way to enhance our dedication to the communities we serve, Lakes Region EMS has implemented a "Use of Facilities" program. We allow nonprofit and governmental agencies to use any of our three meeting and education spaces on the second floor.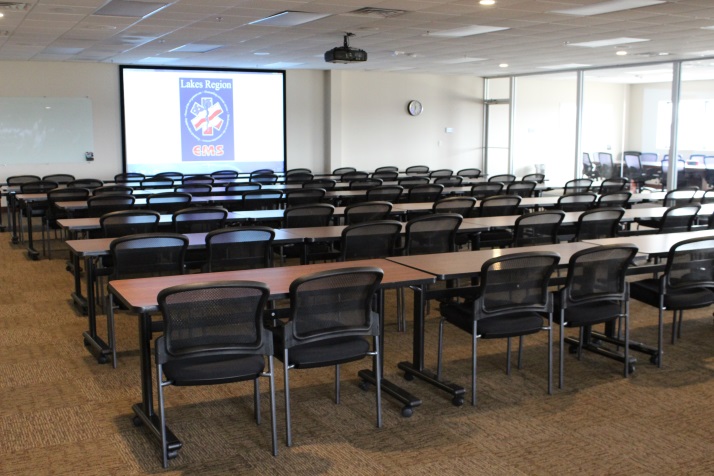 Our large community education room seats up to 80 people in an education style setting. Our Community Conference room or Executive Board Room can seat 16-18 people in a discussion style setting. To book any of the rooms please contact Lakes Region EMS at 651-277-4911.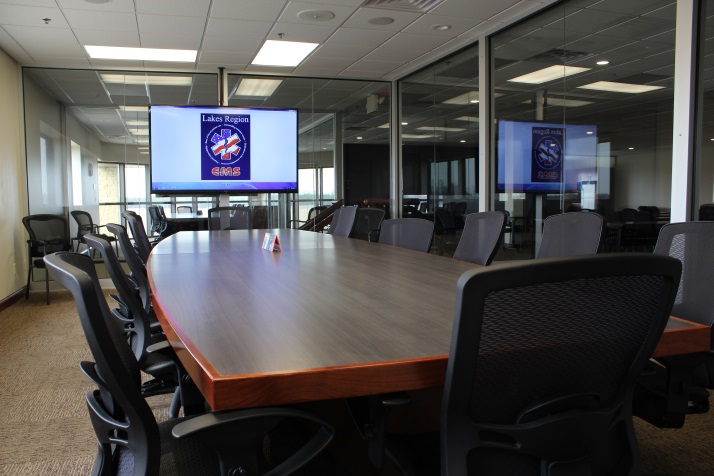 FAQ's
Is the staff paid or volunteer?
All of our staff are paid career employees. We have roughly 80 people on our roster and about half of those make Lakes Region EMS their full time occupation.
How long are the shifts?
Shifts are 12 hours. They start at 6:00am and 6:00pm. Many of our staff work two 12 hour shifts in a row and work a straight 24 hours.
What do the Paramedics and EMTs do when they are not on a call?
There are a number of things we do during the day. Each shift starts with an equipment check. The ambulance and all of the equipment gets checked every shift. In an emergency, everything must work right every time. The remainder of the shift might be taken up with training, housekeeping, or public education events. If there is downtime they may watch TV, sleep, or even go shopping in the community.
Why do I see ambulances parked in various locations around the communities and not at their stations?
There are usually 5 crews covering our area. If one crew is out on a call, another crew moves to a location generally half way in between the two areas. This allows us to cover the most area with limited resources. Other times neighboring services need help covering their area. Some of the locations you might see us doing this is along County Road 22 and US Highway 8 or the Fire Station located in Stacy.